GrooveFunnels is a new kind of marketing funnel software that helps you get more leads, subscribers, and customers for your business. read our full GrooveFunnels Review to know how this software can help you to increase business sales.
What is GrooveFunnels?
Groove Funnels is a collection of digital items that will help you develop a prosperous online business.
Whatever product or service you're offering, this software has a variety of resources to assist you in designing sales funnels, implementing email automation, developing landing pages and blogs, monitoring metrics, and more.
Mike Filsaime, a well-known and accomplished digital marketer, author, speaker, software developer, and educator, designed this platform. He has incorporated all of his knowledge into this product to make it detailed.
Groove Funnels Review: Main Features 
Groovefunnels has a slew of features that improve the quality and efficacy of digital marketing initiatives. Given below are the main features of Groove Funnels:
Groove Pages
Groove Pages is Groove Funnels' landing page and its sales funnel creator.
It's built to help you launch and develop a company right away, and it doesn't take any engineering or coding skills to get started. The website editor is simple and easy to use, and it comes with a variety of well-designed templates to choose from.
The drag-and-drop editor also makes it simple to modify your blueprint and quickly develop beautiful landing pages, sales funnels, and even a full website.
In this GrooveFunnels Review, let's see some of its main features:
Drag and drop capabilities
There are no limits on the number of funnels, landing pages, or custom domains you may build.
Hosting, bandwidth, and an SSL certificate are all included for free.
Blocks that have been pre-designed and wireframed
SEO supported
Google tracking and analytics
You can import funnels with this feature.
Overall, its user-friendly interface and robust functionality make it an excellent option for web retailers, small companies, blogs, content marketers, and just about everyone wanting to advertise products or services online.
When you sign up for a free account now, you will have access to this feature for the rest of your life.
Groove Sell
Groove Sell is a distribution and partner management tool that makes it easier to market goods and services while still collecting commissions. It has a quick dashboard that lets you switch between being a seller and an associate marketer, helping you to monitor your success in both positions. The vendor statistics are presented by default.
Groove Sell, like all of Groove Funnels' platforms, is easy to use and use. It has the following features to improve a product's or service's marketability-
You can charge any kind of fee, including one-time rates, free trials, and monthly charges for subscription sites.
Request bumps, one-click upsells, and down sells are all supported.
It's simple to create shopping carts, shapes, embed widgets, and offer discounts.
To support your affiliates, you should use promotional assets including similar material and coupons.
Overall, this is a robust sales funnel platform with a plethora of user-friendly features. When you sign up for a free account, you get access to this site for life. However, this deal is only valid for a short period.
GrooveFunnels Review: Groove Affiliate
Groove Affiliate is an affiliate marketing website that enables affiliates to sell brands, obtain relevant information, use advertising resources, and more. This platform seeks to provide affiliates with a seamless selling experience, and it succeeds admirably.
This site has a lot of partner options, which is a plus. Since GroovePages is open, many online marketers use it to sell their goods and services, offering affiliates a wide variety of choices.
The metrics are also very comprehensive, and you can monitor the number of visits, signups, purchases, and commissions you've earned. These findings can also be sorted by dates and numbers, allowing you a more personalized view of your success.
GrooveFunnels Review: Groove Affiliate features-
The payout rates are perhaps the most appealing aspect of the Groove Funnels affiliate network. When anyone signs up as a result of your referral, the account is linked to you indefinitely.
You get paid a commission anytime the participant upgrades to a paid account. If signup arises as a result of your actions, you will earn a commission of 20% (or 40% if you are a lifetime member) of the overall signup bill.
But, what happens if a member upgrades to a paying account as a result of Groove Funnels or another affiliate partner's advertising efforts?
You keep 10% (20% if you're a lifetime member), and the remaining 10% goes to Groove Funnels or the associate member whose contributions resulted in the upgrade.
Tier 2 commission is also included for the Lifetime package, which means you can collect 10% of purchases made by your affiliates. The free plan does not have this feature.
Overall, this is an appealing deal for a big uplift if you sign up for the Lifetime account since 40 percent recurring for compounded growth instead of 20 percent is a significant difference.
Groove Kart
Groove Kart is an e-commerce website that assists in the selling of merchandise to consumers. It contains a slew of valuable features for those that make or resell products. This includes neat categorization, analytics, reporting, sale variants like size and color, delivery, a built-in help desk, one-page checkout, and a personalized feel and look.
The main features of Groove Kart e-commerce are:
Upsell with a single click
Coupons and promotions are eligible at any time.
Different currencies are supported.
Observance by the FTC GUARDIAN
The function of dragging and falling
Blocks and models that have already been created
Connecting on social media
There is no need for encryption.
Mobile and desktop devices are supported.
Order bumps and pre-transaction upsells are sponsored.
It also has built-in print-on-demand and drop-shipping capability as a bonus.
It also works well with a variety of third-party applications.
Groove Mail
Groove Mail is an email autoresponder that helps you to simplify your email marketing campaigns.
It has a large number of models for any company or product, making it easier to make newsletters and simple text emails that users want to open.
Analysis of Groove Mail-
The analytics are very detailed, including open rates, click-through rates, and other indicators used to measure the success of the email marketing campaigns.
It also works with the rest of the Groove Funnels platform's software.
This function is limited to 500 contacts in the Free plan and up to 10,000 contacts in the Lifetime Plan.
If you'd like to send a promotional email to more than 10,000 people, purchase the $100/month Booster Kit.
Groove Video: GrooveFunnels Review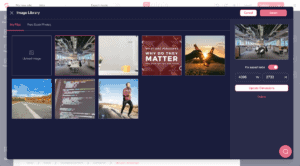 Groove Video is a video advertisement tool that helps you to reach out to your target audience with visually enticing videos of your product or service, as the name suggests. It's a perfect way to grow your audience and get the message out for your services.
This tool makes it simple to choose from a variety of video players and modify them to suit the own requirements. You can put the opt-in form over the images, play videos straight from the cloud, and more.
Advanced analytics offer in-depth insights into the audience's perceptions and behavior, helping you to adapt content and presentation as appropriate.
Groove Video limitations-
Related sales funnel platforms also lack video resources, so this is a welcome addition to the digital media arsenal.
Groove Funnels Lifetime Deal
The Groove Funnels Lifetime Deal offers amazing benefits and a great amount of money saved in the long run so, with just a single-time fee, one can get their whole portfolio of Groove Funnels goods and get their hands on the full suite for an amount of $1397.
It's a single-time fee in which you won't have to do anything else. However, one should be aware that they just announced that premiums would increase by around $500, which would always be an awesome bargain for a user to take advantage of, so you can get it at the best offer available.
Groove Funnels Free Account
And if the software is only in beta, it is completely functioning right now. You could find a flaw in some features, but that is the stuff I'd say to be careful of only if you already have a paid service and your funnels, so I'd sign up to get a free plan, update, and wait for their team to iron out all the glitches.
However, it is true when I say that they have a lot of money, sponsors, and people with them who are well set on proving that it is indeed the best funnel maker and so much more.
Groove Funnels also give a lifetime upgrade, in which you don't have to spend much upfront and have a free trial of 14 days before opting for extra fees if you want it.
Soon-to-be-released tools:
Groove Funnels is still in beta, and additional features will be released in the coming months. The below are some of the soon-to-be-released tools:
GrooveWebinars is a tool that helps you to host live and automated webinars.
GrooveBlog is a CMS that allows you to develop a personal or business blog.
GrooveDesk – Assists you with managing your customers' technological assistance issues.
GrooveQuiz is a wonderful platform for producing quizzes.
Build surveys and questionnaires with GrooveSurvey.
GrooveMarketplace – A centralized website where you can search for items from other businesses, customers, other users, and marketers https://groovefunnels.com/who work as affiliates.
GrooveStreaming Live and GrooveStreaming Automated – Streams content on social media sites like Facebook and YouTube live or automatically.
GrooveFunnelMapping – This funnel mapping platform assists with the development of domains, subdomains, and DNS information.
GrooveSDK- This allows you to add third-party apps into your sales funnel or landing page.
CRM GroovePipe – A full CRM interface for managing all consumer experiences
GrooveCalendar – lets you remain organized by scheduling meetings, activities, and phone calls.
GrooveFunnels Review : Pricing
Since learning so much about Groove Funnels, you're probably wondering about the pricing choices. Given below are the main pricing methods of Groove Funnels-
Groove Funnels Silver at just $99 a month gives you access to the following features: – GrooveAffiliate, GroovePages PRO, etc.
Groove Funnels Gold at $199 per month. It involves some features in addition to the applications found in the Groove Funnels Silver package.
Groove Funnels Platinum at $299 per month – It allows you access to the entire platform's app suite. This is the most expensive package, and it includes many features in addition to the Gold package's applications.
Groove Funnels Base (FREE) – This is the most basic version of Groove Funnels. This is a free package that allows you access to the lite version. You can also make a maximum of three websites with it.
Groove Funnels currently only has two plans available:
The basic package (FREE) – Includes GrooveSell, GroovePages
Platinum Lifetime Plan ( $1397) – Includes all of the resources
The Platinum Lifetime Plan will be paid in four different ways:
A one-time payment of $1397 is expected.
Four $497 installments, to be payable 14 days after the day you sign-up.
Payments of $388 a month are made in six installments.
From the moment you sign up, you'll be charged $249 a month for 12 months.
When the beta phase expires in Q1 2023, Groove Funnels is scheduled to deliver more monthly pricing options.
These are only a handful of Groove Funnels' most notable features and utilities.
GrooveFunnels Review : Pros and Cons
Pros
The software technology is dependable and stable.
It's an all-in-one digital interface that allows you to generate three times the amount of revenue for free.
The navigation is quick and intuitive.
It has a visual website designer that you can drag and drop.
Its assistance and funding are outstanding.
It also gives a lifetime discount, which entitles you to all of the tools for the rest of your life.
The tool's interface is very user-friendly.
Cons
There are far too many pre-launch functions on the web.
Any of the functionality will not be accessible for a long time.
GrooveFunnels Review: Alternative
You can use other platforms with various functionalities if you can't find a robust network like Groove Funnels.
Here is a compilation of Groove Funnels alternatives for particular features.
GrooveMail – Activecampaign or MailChimp for email advertising and automation.
GroovePages – Builderall, Leadpages, or Clickfunnels for creating funnels
GrooveVideo –YouTube or Vimeo for video hosting
GrooveMember – Teachable, Kartra, or Kajabi for membership websites.
GrooveCalendar – Calendly or Calendar for your schedule
GrooveBlog – WordPress for blogging and managing content
GroovePipe – PipeDrive for CRM
FAQs On Groove Funnels
Q1: Is Groove Funnels offering free hosting?
A: Yes, that is right. The Free Groove Funnels account comes with free hosting. So go ahead and use our free hosting service to host your websites.
Q2: Is there free SSL on the pages?
A: You will sign up for a free Cloudflare account and get a free SSL certificate.
Q3: Is Groove Funnels a safe investment?
A: As mentioned in this analysis, Groove Funnels is completely worth the money. If you can see, also the most simple pricing package involves a full-funnel generator, membership site builder, video hoster, vendor and associate account, email autoresponder, and more, all for an unbeatable price.
Q4: Is split research and reporting available in Groove Funnels?
A: Yes, Groove Funnels' monitoring mechanism is very stable. Split testing is also included, which will be available within a few months of the launch.
Q5: Is there anything else I need to buy after I purchase Groove Funnels?
A: Except for sales pipelines, there is no reason to buy something else until you've purchased Groove Funnels. Groove Funnels, on the other hand, combines with PipeDrive, so it's not necessary.
Q6: How do Groove Funnels and Kartra vary from one another?
A: Groove Funnels is a marketing platform that helps you to create sales funnels, landing pages, email marketing, CRM, partner management hub, and more.
Kartra, on the other hand, is a highly effective digital marketing tool. It uses an out-of-date page maker and does not follow a mobile-first approach.
Since it uses new and 10x improved frameworks, Groove Funnels is more strong. It will also come with an SDK, enabling someone to build applications for it.
GrooveFunnels Review 2023 : Conclusion
Overall, Groove Funnels is a robust digital marketing tool that, when used correctly, will improve the digital marketing of any product or service.
However, it is not enough for all companies or individuals. So, if you like, go for Groovefunels review if you want:
With the Free Package, you have lifetime access to a website builder (GroovePages) and a digital distribution channel (GrooveSell)!
Technology that is simultaneously forward-thinking and highly flexible
Platforms that have a comprehensive collection of digital marketing resources.
A user-friendly and simple-to-navigate platform
A top partner network that pays out on a daily basis.
A supportive group that responds to your concerns and questions
Groove Funnels, on the other hand, should not be used if you intend to:
Immediately use all of its features. Note that Groove Funnels is only in beta, and its developers are working on adding more features and functionality that should be available soon.
Use a drag-and-drop editor instead of Groove Funnels' editor, which has a lot of customization options that can be confusing for certain users.
Using just a couple of Groove Funnels' features, rather than any of them.
Overall, GrooveFunnels review, is an easy-to-use platform with several features crafted to assist retailers in reaching out to more buyers to increase revenue, as well as partner marketers in earning more money by commissions.
If you've chosen to bypass Groove Funnels and its limited-time deals, there are a few other things to explore.