A perfect lead generation platform is what every business needs, and thankfully, Waalaxy has all the advanced features that you must be looking for in a lead generation automation tool.
Automation sales are the new trend in modern businesses; as more technologies and tools emerge every day, owners never like to stick to old methods of boosting sales and generating leads.
Waalaxy is one of the best LinkedIn lead generation software. Also it is the best linkedin automation tool and we are going to see Waalaxy review.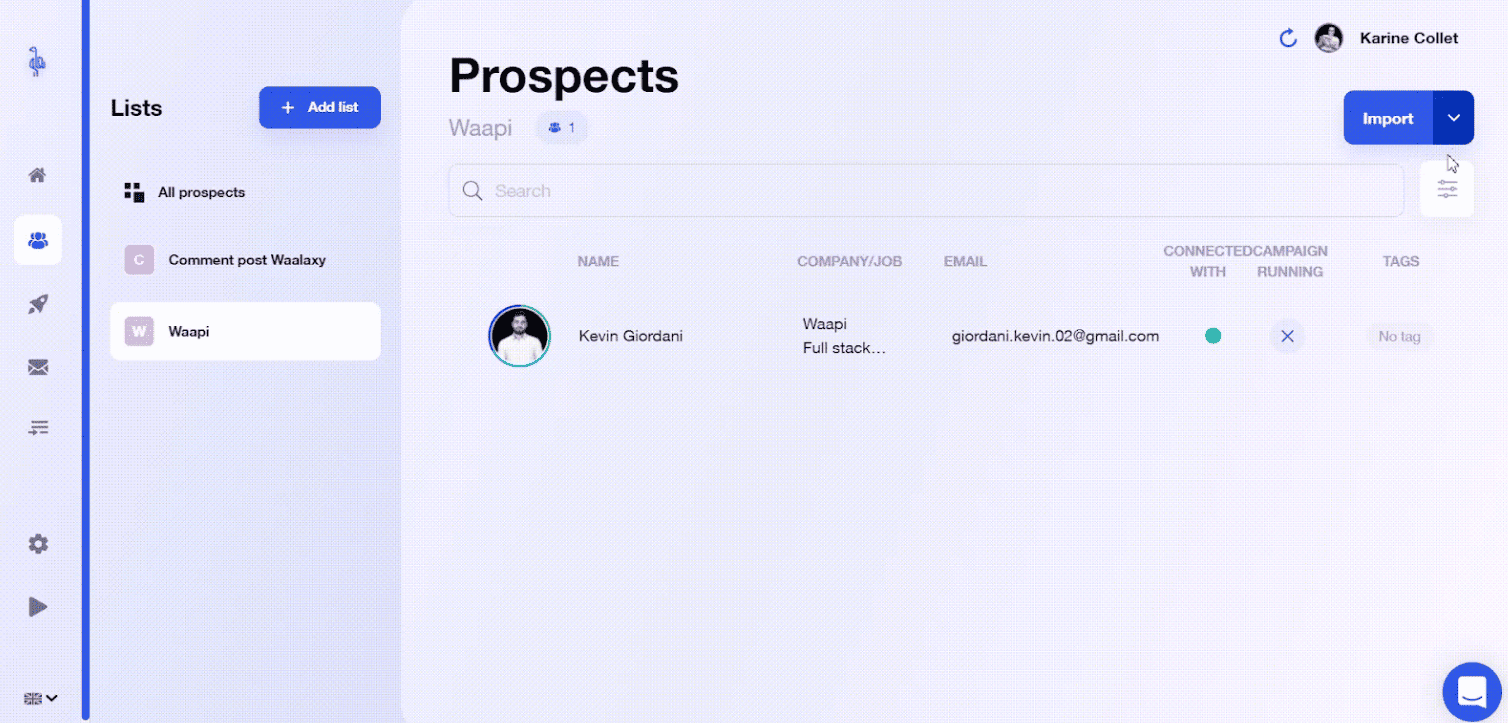 From optimizing workflows and boosting automation sales to going beyond prospecting channels, Waalaxy is the best of its kind. Other than LinkedIn, Waalaxy also focuses on Emails, making it another significant prospecting tool for workflows.
Waalaxy can be added as a Google Chrome extension, and no technical skills are required to use it efficiently. Our detailed Waalaxy review will tell you everything you need to know!
Let's dive in!
Why Is Waalaxy So Popular?
In a world where business connections matter more than ever, finding the right tools to streamline your lead generation process can be a game-changer. That's where Waalaxy comes into play and I'm excited to share my review of it.
From my analysis, it's clear that Waalaxy has become a beloved software among its user base due to its potent prospecting capabilities for both Email and LinkedIn.
Waalaxy presents a holistic solution where lead generation and campaign set-ups are no longer a hassle. It goes beyond just being cost-effective, it is a remarkable time saver. Its ability to concurrently manage multiple campaigns is nothing short of a productivity boost.
Now, we can't talk about lead generation without mentioning LinkedIn – it's the reigning champion in this realm.
Businesses, job seekers, sales teams, and employers alike are all scrambling to tap into the gold mine of opportunities that LinkedIn represents.
It's a platform that can foster growth, extend your network, supercharge sales, and amplify visibility. Yet, many still underestimate the platform's potential for their business transformation.
With the right tool, you could be creating up to 100 leads per day, and Waalaxy stands tall as that 'right tool.' It simplifies LinkedIn in a way that brings remarkable returns to businesses.
What Is Waalaxy Best For?
There is so much to do with Waalaxy, but it is mostly praised as an efficient multi-channel prospecting tool. From sending personalized automated messages to connecting the best LinkedIn, Email, and Twitter profiles, a lot can be expected from this tool:
Collecting data from your LinkedIn account on your prospects.
Retrieve phone numbers and other important data from LinkedIn and emails.
Sending automated, personalized messages on LinkedIn and emails to generate more sales.
Follow LinkedIn profiles, send connection requests, and stimulate others to visit LinkedIn profiles.
Launching and relaunching your prospects through three communication channels.
Exporting prospect data and automated collection and updation of information.
Building contact lists that are accurately segmented.
Monitoring and progressing campaigns.
Waalaxy Review : Best Features
Undoubtedly, Waalaxy is the only tool to this date to bypass the invitation limits imposed by LinkedIn. While other competing tools offer 100 leads per week, with Waalaxy, it is a daily limit of 100. Another reason the services of Waalaxy are praised is that it can bypass LinkedIn and remain undetectable.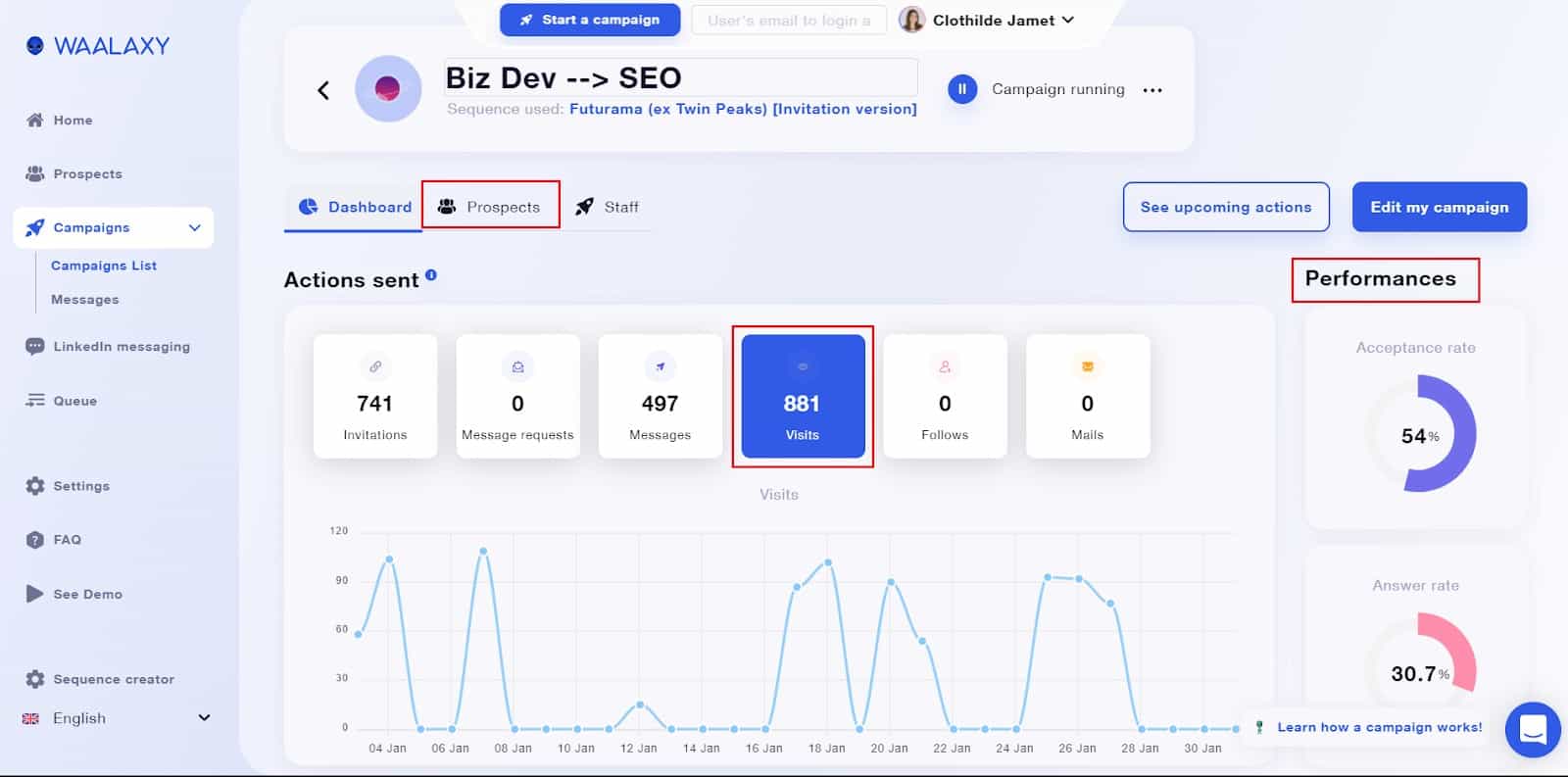 Email Finder
Waalaxy's Email Finder makes it the easiest to find the email addresses of your prospects. This process carries on automatically and takes no time. Not just finding email addresses, the Email Finder also makes it easier to reach prospects who do not respond to your requests for connection on the LinkedIn platform. Also, Waalaxy's Drop Contact integration ensures that all the emails being sent are fully-professional and contain no fluff. All the emails are generated through searched and verified algorithms.
LinkedIn Prospecting
LinkedIn is considered the best B2B database in the world, there is so much to extract from this multipurpose platform. From importing contacts and sending 500 invitations per week to generating automated, fully-personalized messages, the LinkedIn Prospecting feature by Waalaxy is wholesome for scaling up your workflows.
Cold Email
Waalaxy helps you send personalized Cold Emails that are automated. You get incredible results from the cold email strategy of Waalaxy by getting a chance to reach 700 potential prospects while you do nothing but sit back and relax.
LinkedIn Messaging
LinkedIn's inbox is full of opportunities; a lot can happen with starting a conversation. The LinkedIn Messaging feature helps have conversations ten times faster. This feature enables scheduled automated follow-ups, tag leads, exporting data on CRM, exploring pre-saved responses, building up an intuitive interface, and chat support. Waalaxy inbox simplifies and manages messages and provides an exceptional messaging experience.
AI Prospect Finder
The upcoming feature of Waalaxy is the AI Prospect Finder that will make 1000s of qualified prospects for you in just one click. The potential of Artificial Intelligence is known to all, and Waalaxy is combining AI into its features to make the process of finding prospects the easiest.
How Much Do Waalaxy Costs?
Waalaxy review, It's fair pricing is what makes it better than its competitors. Some of the fierce competitors of Waalaxy are HubSpot and Phantombuster, but these platforms cannot bypass the special features Waalaxy offers. From affordable monthly and annual subscriptions to free trials, there are a lot of benefits to enjoy with Waalaxy. Check out this table on monthly subscription plans: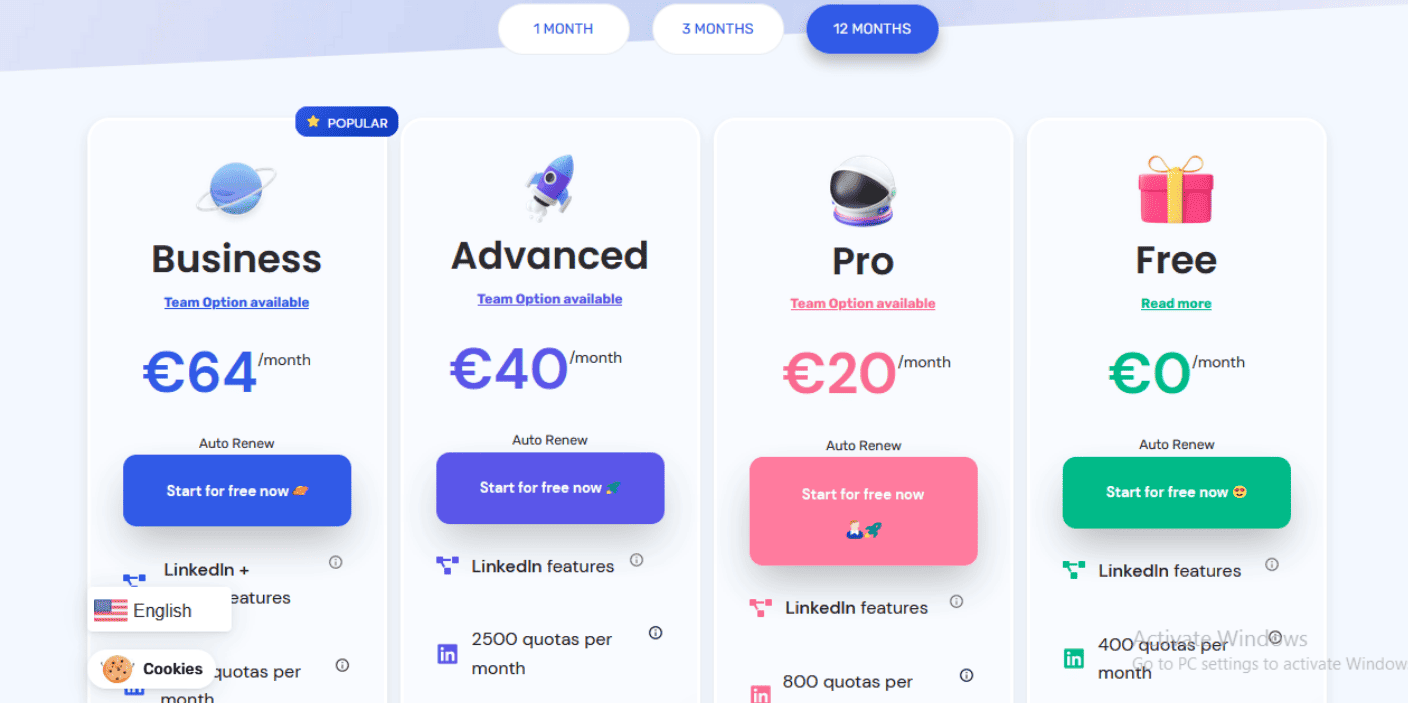 | Free Plan | Business Plan | Advanced Plan |
| --- | --- | --- |
| LinkedIn Features | LinkedIn + Business Features | LinkedIn Features |
| 80 Invitations Per Month | 800 Invitation Per Month | 800 Invitation Per Month |
| Pre-Filled Message Templates | Pre-Filled Message Templates | Pre-Filled Message Templates |
| – | Auto Imports Of Prospects | Auto Imports Of Prospects |
| – | CRM Synchronization | CRM Synchronization |
| Free | €40/ Month (On A 12-month Subscription Plan) | €60/ Month (On A 12-month Subscription Plan) |
The best part, Waalaxy also has affordable monthly, quarterly, and yearly subscription plans for entire business teams at the most affordable range.
Pros And Cons Of Using Waalaxy
Waalaxy has been praised by thousands of users worldwide, the positive waalaxy review are the biggest proof of the platform's worldwide success. Waalaxy does have some strong side and a few shortcomings, that you can take a look at:
Pros
Has pre-saved responses
No technical skills required
Automated scheduled follow-ups
Can send 100 invitations per day
Can run multiple campaigns at a time
Automated lead generation And CRM synchronization
Prospects from verified profiles and email addresses
Fair pricing
Cons
Does not provide phone support
Mostly has basic features
DropContact is used as a third-party tool for emails
Waalaxy Vs Phantombuster Based On Features And Reviews
Waalaxy's biggest competitor so far is Phantombuster but, according to the reviews and ratings, Waalaxy offers much more features and is cheaper than the latter. The table below justifies it:
| Features | Waalaxy | Phantombuster |
| --- | --- | --- |
| Free Version | Yes | No |
| Cloud-Based Deployment | Yes | Yes |
| Campaign Analysis | Yes | No |
| Contact Management | Yes | No |
| Chat/Messaging | Yes | No |
| Total Features | 20 | 11 |
| Activity Dashboard | Yes | No |
| API | No | Yes |
| Customizable Templates | Yes | No |
| Integrations | Yes | Yes |
| Price | Starting From €30/ month | Starting From $59/ month |
Rating By Users : Waalaxy Review
Waalaxy has an overall rating ranging from 4 to 4.6 out of 5 on various platforms. Considering the overall waalaxy review, a majority of them positively claim it to be the best and the most affordable prospecting tool that requires zero technical skills.
Bottomline
Waalaxy can be your one-stop solution for boosting automated sales, sending automated connections every day, sending personalized messages, and importing prospect data. Visit Waalaxy's official website to enroll in a two-month free trial and make the most out of its exceptional features.
You can Read: Waalaxy Vs Expandi