Your WordPress page's design is crucial for its overall appeal. Would anyone like to visit a blog if it's not aesthetically appealing? The answer is a big NO! But what to do if you don't have any technical knowledge of coding?
It is where visual page builders come to your rescue.
In this article, I will be comparing two such page builders, Thrive Architect Vs Elementor.
How will this Thrive Architect Vs Elementor comparison help you?
Thrive Architect and Elementor are currently two of the most famous visual WordPress Page Builders. However, many people find themselves stuck when it comes to choosing one over the other.
To solve this problem, I decided to pen down this article. It will help millions of people like you to know which WordPress Page Builder is worth your money and why.
However, let me first briefly tell you about WordPress page builders.
So, let's start!
What Are Visual WordPress Page Builders?
Simply put, Visual WordPress page builders allow WordPress bloggers to create unique and personalized designs for their WordPress blog. And the exciting part is that you don't need to know to code. Yes, you can create unique designs without codes. It's both less time consuming and easy.
Let us now talk in detail about Thrive Architect and Elementor — the two most popular visual WordPress page builders available in the market.
What Is Thrive Architect?
Created by Thrive Themes company, Thrive Architect is a conversion-focused website landing page builder. It does wonders when it comes to online businesses and marketers.

At times, even heavy traffic on your website is unable to help you generate significant revenue. It is because of the less number of conversions. Nevertheless, with Thrive Architect, you can get real conversions. How?

It boosts your marketing strategies. The templates and modules of Thrive Architect assist you in optimizing conversion rates all over your funnels and power-up your online business.
Some Important Features of Thrive Architect
Thrive Architect supports your business by making sales directly with an e-commerce store
Helps build greater engagement on your posts
Increases sales by getting you more customers
Increase the probability of getting clicks and on your affiliate links
Connects with you online marketers and webinar providers for better reach
Offered both as a theme and plugin
What Is An Elementor?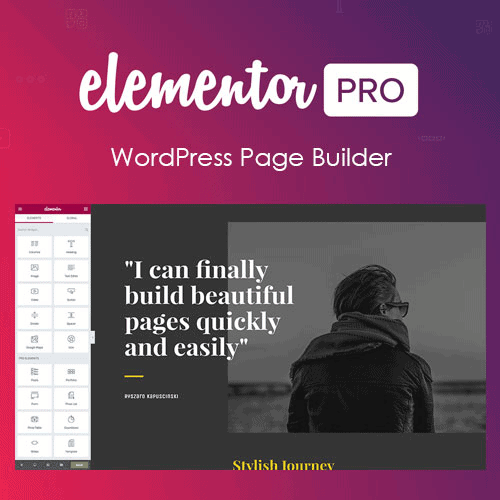 Elementor is also a popular WordPress builder. However, the main difference between Thrive Architect and Elementor comes from their purpose. While Thrive Architect is influential in getting conversions, Elementor is adequate for general web designs and portfolio websites.

Moreover, Elementor also comes with a free version. So, if you are on a tight budget, Elementor is excellent for you.
Some Important Features of Elementor
Elementor is offered only as a plugin, and not as a theme.
Unlike Thrive Architect, Elementor also offers an unlimited free version. However, for better features, you will need to switch to Elementor Pro —
the paid version.
You need to buy regular updates with Elementor. It doesn't provide lifetime updates on a one-time purchase.
Comparison Between Thrive Architect And Elementor
Pricing: Let's see Thrive Architect Vs Elementor in terms of pricing.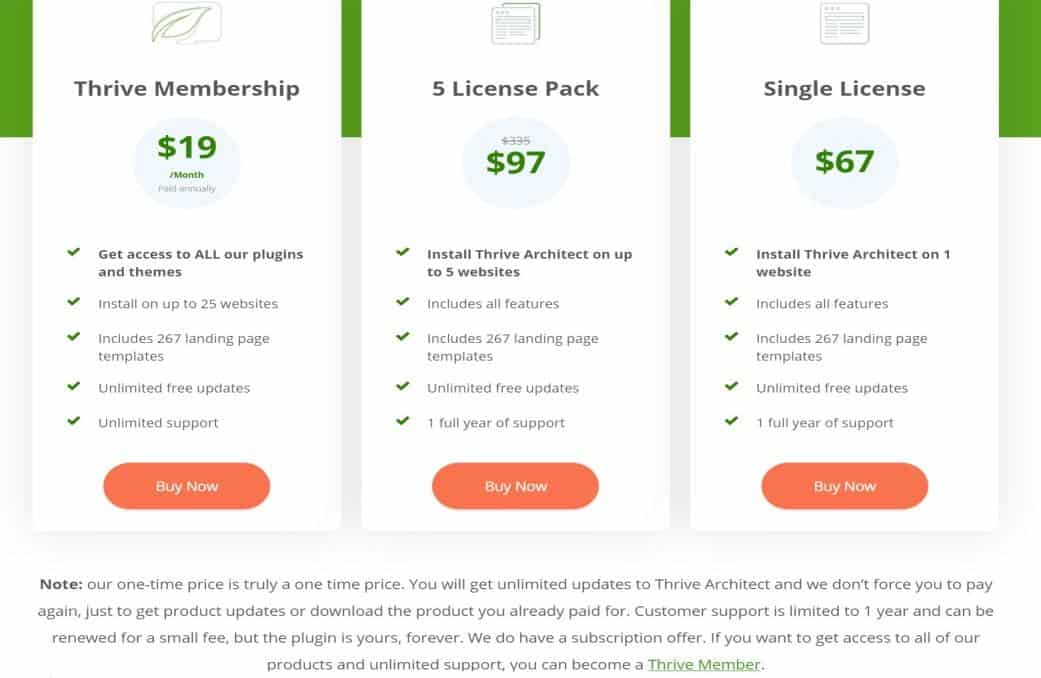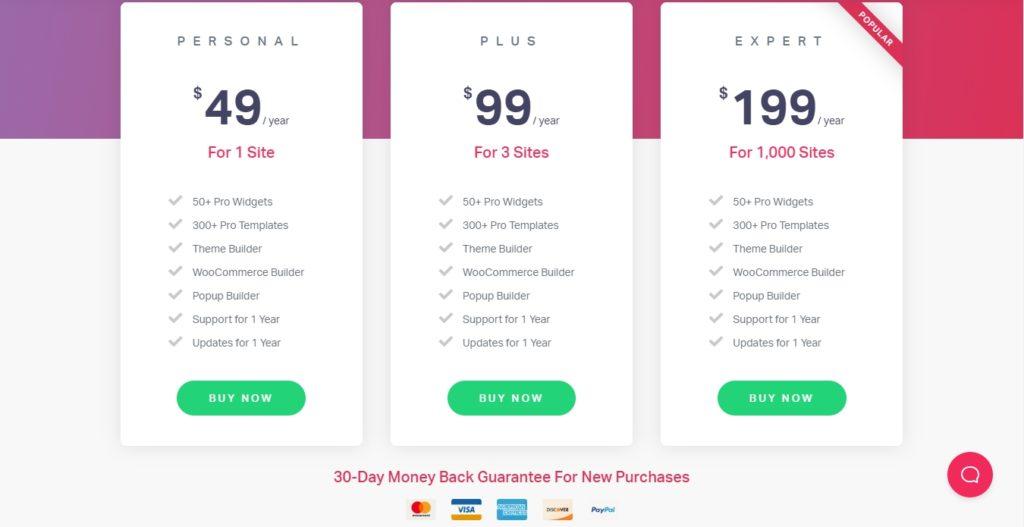 One thing which intrigues everyone who wants to buy Thrive Architect or Elementor is affordability.

So, which is more affordable among the two?

Both Thrive Architect and Elementor are affordable and value for money. However, let's look at some of the specificities when it comes to pricing.
One site license for Thrive Architect and Elementor costs $67 and $49, respectively.
Thrive Architect offers no free version. At the same time, Elementor has a free version.
With Thrive Architect, you get lifetime plugin updates. You don't get this option with Elementor Pro. If you need to get plugin updates from Elementor, you need to renew your package every year. This is because you get one year of plugin update with Elementor.
However, when it comes to a 30-days money-back guarantee, one year of premium support, and no subscription, both the page builders have the same features.
At a glance, it may sound that Elementor is cheaper when compared to Thrive Architect. However, that's not the case. Both have their price benefits.

Nonetheless, getting lifetime plugin updates from Thrive Architect sounds like a deal!
Marketing: Thrive Architect Vs Elementor: Which one to choose for marketing?
As discussed in the very beginning, Thrive Architect is a conversion-based WordPress page builder. Hence, when it comes to online marketing, Thrive Architect is definitely a better choice.

You can use Thrive Architect for several marketing purposes such as conversion optimization, lead generation, and using awesome landing page templates. Moreover, Thrive Architect offers email marketing to help you stay in touch with your future clients.

Thrive offers you API integration with 23 email marketing providers. Whereas in Elementor, you require a separate plugin installation to connect with an email marketing service other than Mailchimp.

2. Ease of Use: Thrive Architect Vs Elementor: Which one is easy to use?

It's easier to use Elementor as compared to Thrive Architect.

In the case of Elementor, you just need to search for the plugin and install it. It's only if you like the free version that you can choose to upgrade it to a paid one.

But that's not the case with Thrive Architect. Although it's not that complicated to work with Thrive either, it still is a bit cumbersome. You need to buy the external plugin and install it by yourself.

Moreover, navigation is Easy in Elementor. It has a sidebar with all the necessary tools.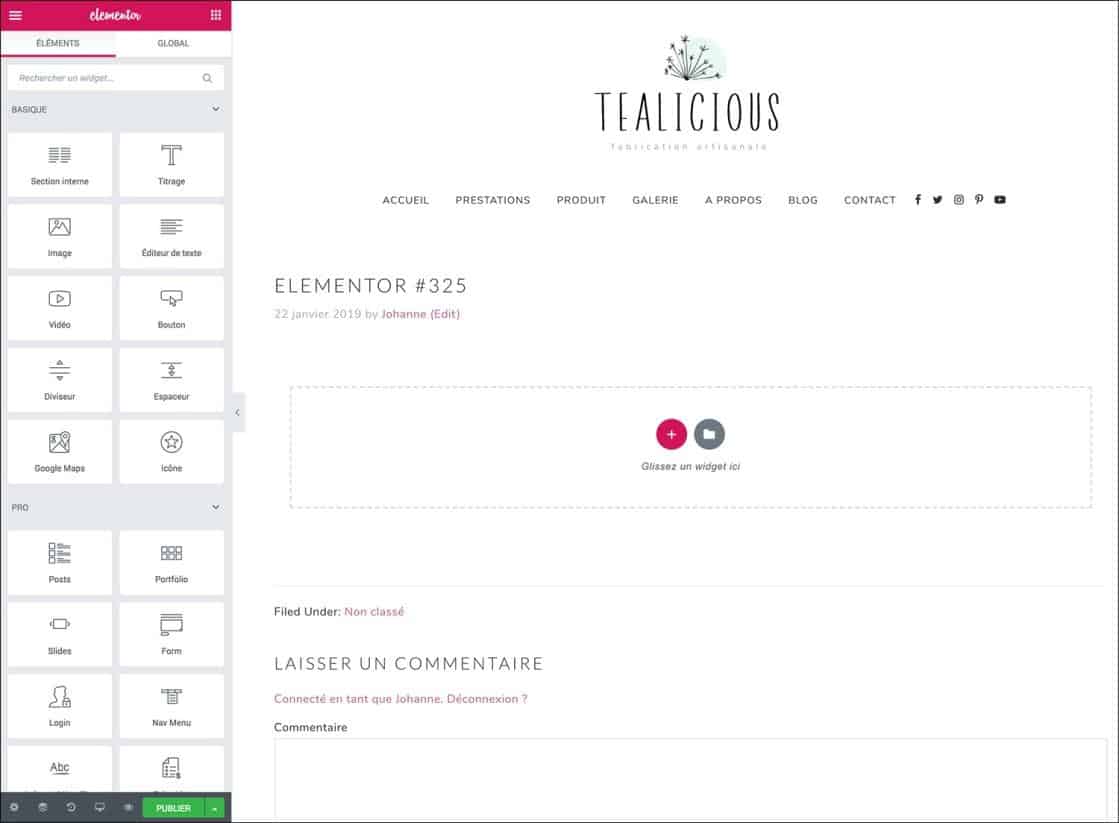 However, in Thrive Architect, there are toolbars on both sides. This, at times, makes it difficult for users to navigate. Also, the page might appear cluttered because of it.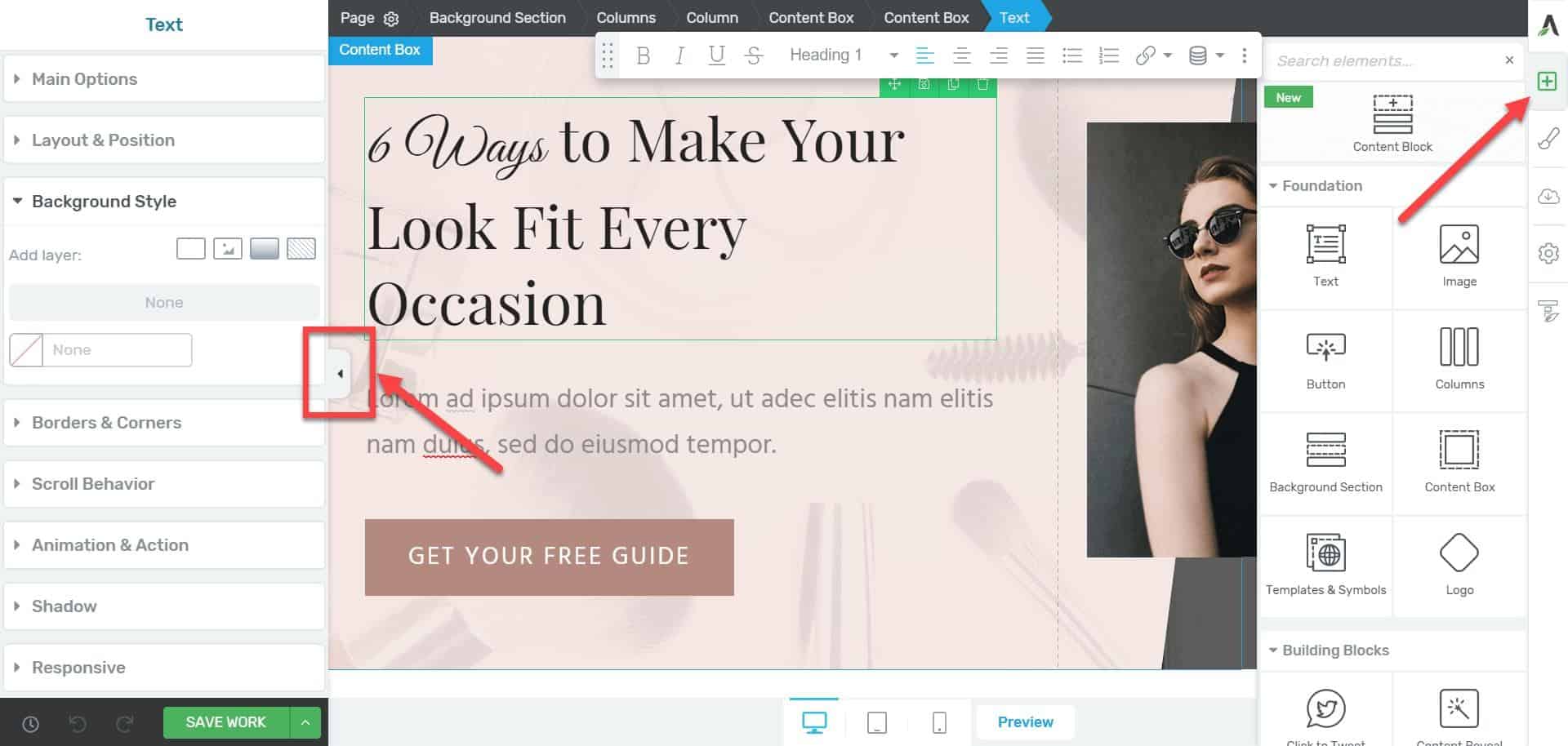 Quick Comparison of the Elements of Thrive Architect and Elementor

After looking at some of the main features in detail, let us look at other elements at a glance.

See the below given tabular comparison:
General Elements​​​​​
Thrive

Architect

Elementor Pro
Pre-Sales Support
Customer Support
One-time fee
Free/Demo Version
Demo Can Be Downloaded Directly from WordPress
Edit In Mobile Responsive View
See Number and Location of Currently Active Installs
WordPress Plugin Dashboard
Knowledge Base and Tutorials
Live, Front-End Editing
Drag and Drop Editing​​​​​
Works on Non-WordPress Websites
Compatible with Any Official WordPress Theme
Landing Pages
Landing Page Template Library
Pre-designed content templates
Save templates
Easy Switch to Preview Mode
Easy Search Among Elements
Hideable Sidebar Menu
Edit built content with the backend WordPress Editor
Color picker
Custom margins and paddings
Custom Column Width 
Inline text editing
Custom element border
Elements hierarchy
Click to Add Elements
TypeFocus /  Text Animation
Remove elements with Delete button
Save custom colors
Color gradient
Background section overlay​
Editing with hidden sidebar
EMS API integrations
23
1 (Mailchimp)
Other plugins within the brand
Pros And Cons of Thrive Architect and Elementor
Thrive, Architect
Pros
Thrive Architect provides over 100-page templates. All the templates come with pre-designed sections and customizable features. Moreover, you can use them with any WordPress theme.
It includes an excellent feature to make personalized opt-in forms and pop-ups. Furthermore, Thrive Architect is integrated with all other Thrive Themes tools.
Thrive Architect is suitable for advanced marketing features, including split testing and in-depth analytics. It helps you estimate how different page elements affect conversion rates.
Cons
You can integrate Thrive Architect with other Thrive Tools, but you have to pay for each tool you plan to buy.
It lacks a theme builder. In other words, you lose a simple way to link each and every type of page on your website.
Elementor
Pros
Elementor comes with dynamic page building options. These options enable you to customize your website's content for each individual user based on the ad or email that draws them there.
It has a free version. So, you can actually try it before purchasing it.
It provides its users with more personalized and powerful options as compared to Thrive Architect.
You can unlock several exciting features with an Elementor Pro account. It allows users to build and create layouts for different post types and customized footers or headers.
Cons
You don't get A/B variant testing options in this software. As a result, you can't make out which email variations are getting the most user engagement.
Quick Links:
Conclusion: Thrive Architect Vs Elementor (2021)
So, who won the Thrive Architect Vs Elementor battle?

As you have read, both Thrive Architect and Elementor have their own unique and exciting features. They both prove to be among the top WordPress page builders available in the market. Nevertheless, both of them come with their own set of advantages and disadvantages.

In that case, which one to choose?

Well, I would suggest that you should choose according to your requirement. If your aim is to present your blog content in a more presentable way, Elementor is a better choice. When it comes to aesthetics, Elementor has no match!

You get more customization options and templates with Elementor as compared to Thrive Architect. These include a complicated pop-up builder, theme builder, a post type layout builder, and a custom header/footer builder.

However, if you are solely looking for business marketing, Thrive Architect is the page builder you must stick to! It helps you get quick conversions and is perfect for your business. In short, I would suggest you go by your needs and requirements.