There is something about free tools that people often use in the first place. Yet, free tools are only good when you do not have to run a professional work on it, like product research. Many sellers have taken their products online on big e-commerce websites. for the purpose to expand their business and deliver products worldwide.
For monitoring the growth of business in partnership with websites, you cannot rely on google trends or reverse the engineer demands by tracking Amazons BSRs. Such manual processes are time consuming and exhausting. Here comes the use of product research tools like Helium 10 vs Jungle Scout, which I love! Because these tools help you find your profitable niches and get competitive insights.
I will talk about these amazing research tools that most sellers swear by. These two are the ones leading in the business world. Helium 10 vs Jungle Scout, to find out the best tools that fit your needs.
INTRODUCTION TO HELIUM 10 AND JUNGLE SCOUT
For many of you reading this who do not know or have not heard about Helium 10 vs Jungle Scout. Below here is a brief introduction that lets you have an idea about both. If you want to have a tool that helps you with inventory management, product, keyword research, refunds, and more such activities, Helium 10 is a tool that has all covered for you.
Jungle Scout is another similar product research tool that most Amazon sellers go with. With its amazing features and compatibility with all operating software, it is a good choice. You can have a chrome extension which makes the whole process of using these tools simpler.
Features of Jungle Scout and Helium 10:
In this segment, I will list down and discuss the various features Jungle Scout and Helium 10 have. Those features make them a good option for FBA (Fulfilment by Amazon).
JUNGLE SCOUT
Jungle Scout is a sourcing tool built for sellers to track and source products through various suppliers. Its extensive database and vast niche network help the sellers identify reliable sources of suppliers to buy products from. It's easy and simple to use platform makes it easier for its users to connect and channelize their sources.
Let us look at the features that Jungle Scout offers:
1. Wide database available: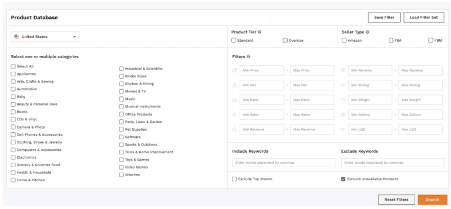 With over 75 million+ databases available at Jungle Scout, it makes it easier for the seller to find the right products at the right supplier. As the product is an essential part of the e-commerce industry and finding the right product on a big website like amazon.com is a difficult task in itself, but Jungle Scout makes sure that the thorough database is correct and the right product is available.
2. Extensive product locator: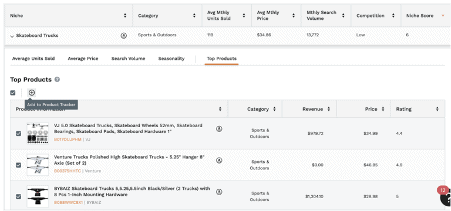 One of the biggest advantages of using Jungle Scout is its accurate product locator. It helps in comparing 2 brands in a considerable manner and finds the most popular and authentic brand for you.
Jungle Scout helps analyze the product's rapport in the market, compares its feasibility on every ground, and manages to get the best product with accuracy.
3. Accurate data: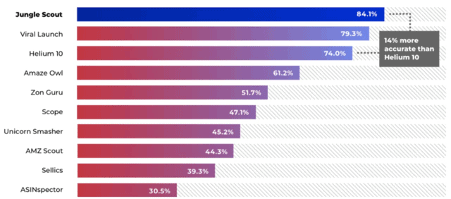 Jungle Scout provides the most accurate data among all tools. The most important thing on which accuracy of any tool depends is its algorithms. It helps them run calculations and search the available database to provide results. It helps in every major decision making is efficient. Jungle Scout's algorithms and databases have proven to be efficient when working together to present results.
4. Easy to use:

The most important step while choosing an FBA tool is to understand the ease of using the platform. Without which you cannot make the best use of the provided features. Jungle Scout provides free video tutorials to make its customers familiar with the platform.
The added simplicity to the design of the product is always an advantage. As there is no hassle about understanding and using the platform, it is easy to use. The creators of Jungle Scout have made sure to make the flow of tools unique yet smooth. The added ease while operating the dashboard without any lag makes it an easy experience for its users.
5. Many unique features: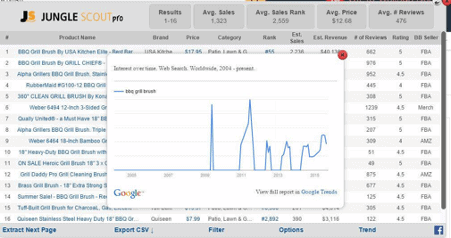 Jungle Scout is available with many intricate features to help in the platform's smooth functioning. With easy features like niche discovery, product tracker, and sales estimator, the ease has been constant. while making Jungle Scout the one-stop destination for everything without any complicated paradigms.
6. Sales estimator:
Jungle Scout has introduced a new feature called sales estimator. It is free of cost, and it helps to estimate the monthly sales figure on amazon by doing some basic steps. The sales estimator helps the sellers plan the budget of the month and helps to keep in view of the sales of other sellers to gain a competitive edge.
7. 24*7 available helpline for grievances:
Jungle Scout has the image of providing the most accessible customer service. By starting help centers that are available around the clock for managing any grievances. Providing the applicable remedy to the customer. The FBA tool provider has established its vision to fulfill the customer's demand as required.
HELIUM 10
Helium 10 is one of the most useful and popular FBA tools available for product research and many other optimizing tasks. , Helium 10 is a one haul stop if you want to optimize, search, locate, and analyze your products all in one place.
With every important feature needed for the product, searching is present here. The platform is a great solution for those looking to dive into the world of selling on e-commerce platforms such as Amazon.
Let us research its features one by one:
1. Search solution- Black box: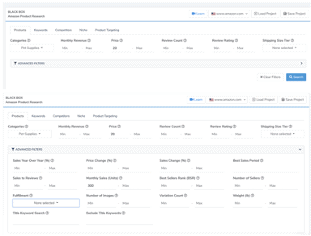 The black box featured by Helium 10 is one of the most popular and effective keyword search tools out there. It has helped sellers pick the most used keywords searched by the customers for certain products. Which helped them in the decision making of the product that needs to be purchased from the sellers. Black box's search database is extensive in reach, which makes it a highlight of Helium 10.
2. Sales Dashboard: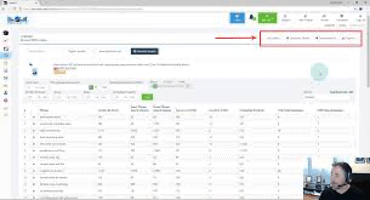 Helium 10 is the only tool that has this innovative feature known as the sales dashboard. it helps in maintaining a tally of the sales record. According to your choice, it can be monthly, yearly, or quarterly. The sales dashboard also provides a real-time analysis of the sales figure. This unique feature also provides statistics if there is any increase or decrease in sales. according to any product, which makes it quite useful in making the decisions.
3. Refund Genie:

If there has to be one drawback about amazon from the seller's point of view, it has to be the lack of ease while refunding the seller's amount. In case of any mistake from the organization.
But with the refund genie provided by Helium 10, this problem has reduced. As it performs the whole process of getting a refund from amazon by itself. Without any hassle or lag, the refund genie initiates the refund process from your side.
Without this feature, other tools have a hard time getting back Amazon's reimbursement. But Helium 10 has made it easier with this feature.
4. Dynamic keyword list:


With an AI-powered expanding keyword called magnet installed is an advantage. As it helps the user to enter a specific keyword and get thousands of keywords suggestions. It revolves around the same direction.
As it helps to drive traffic to the product of your specialization. With millions of search queries asked on Google each day, exploring and using dynamic and inclusive keywords is a must. In an industry like e-commerce and magnet, it helps achieve the same.
5. Inclusive view with x-ray: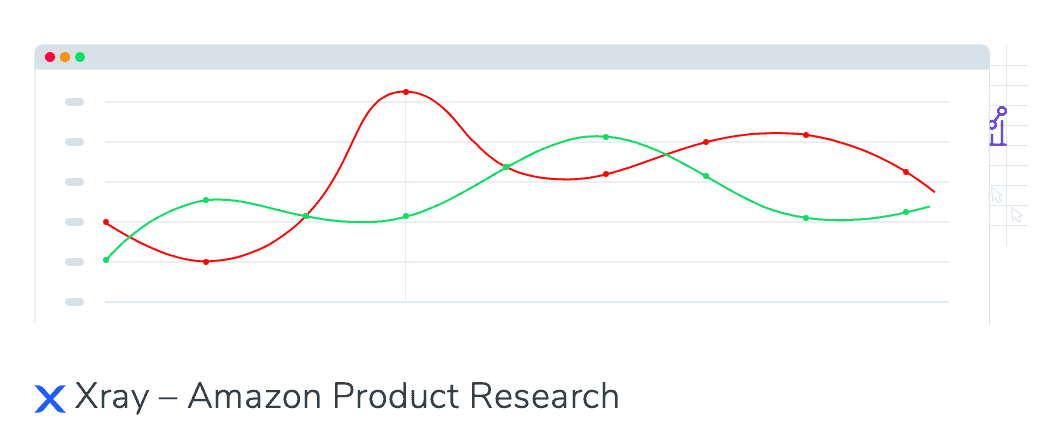 X-ray feature gives a wide and inclusive view about the performance and analytics. It informs about the sales figures provided at the end of each month.
X-ray includes every minute analytic tool that helps cover every lead, avoids any chances of fraud. It keeps a competitive edge over its competitors. Helium 10 provides this feature, as the sellers' need to analyze each of their steps.
6. Cerebro: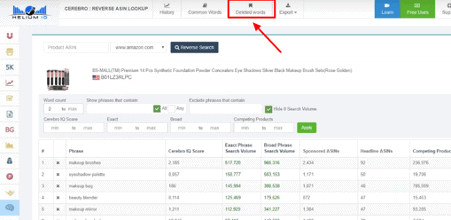 Cerebro is a unique feature that reverses the flow of the competitor's traffic. It also helps in keeping an eye on each step of the competitor. Cerebro helps in tracking what steps resulted in their success.
The seller can copy the steps done by their competitor to reach their level. This feature is useful for those sellers who are new and want to make their entry into the market. This feature helps them take those steps taken by the top pioneers of the market.
7. Frankenstein: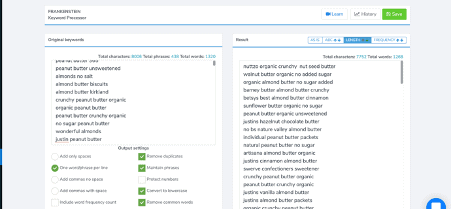 After creating a list of important keywords with Helium 10's features, it's important to have a file. You need a file, wherein you can store all your important keywords in one place.
The feature Frankenstein allows you to do the same. It acts like a spreadsheet for storing an important database. Frankenstein's AI-equipped knowledge helps it to erase or remove the data which is of no use. It allows you to have a database with only the important keywords. Those are available as they form an essential part of the database.
Pros And Cons Of Using Jungle Scout As A Fba Tool:
PROS:
Jungle Scout is comparatively easier to use than any other tool available such as Helium.
Jungle Scout is on the budget-friendly FBA tool. People who are trying it for the first time can join it with the availability of better overall plans.
Jungle Scout is equipped with the best product selector, so it is the best choice to make.
Jungle Scout has an easier interface and can be understood by newbie sellers.
Jungle Scout has a good customer support team.
Because of a high supplier base and wide reach, Jungle Scout has a global reach and is popular
Jungle Scout has a little learning curve.
CONS:
Jungle Scout has no mobile app available as of now, and the only way to operate it is on a laptop or PC.
Jungle Scout does not have scope outside the mentioned features.
Jungle Scout's web extension to chrome is not free of cost.
Pros And Cons Of Helium 10:
In this, let us talk about some pros and cons that favor Helium 10, in the comparison of Helium 10 vs Jungle Scout.
PROS:
Helium 10 offers all in one platform, which is enough to cater to your needs for profitable growth in the store.
It is appropriate to be used on a platform-specific basis like amazon. You can view the elements on the dashboard.
Helium 10 is easy to learn with Amazon training if you want to first learn the platform.
It has product research features and SEO search tools.
You can create a free plan on this platform and try for yourself once before buying a plan. This means you get it to test it for a free trial first, and they plan a purchase based on your experience.
CONS:
To attain the best, you need to invest the most. Hence you need to invest some amount of money and buy a membership to work with advanced features.
The plans on Helium 10 are expensive and you need memberships to use the platform completely.
There is no Amazon PPC manager.
Helium 10 and Jungle Scout pricing comparisons:
Helium 10 pricing transparency:
There are three basic plans available in helium10 for the users.
Platinum plan ($97.): This plan gives access to over 5000 emails, 2500 tracked keywords, and 300 ASINS.
Diamond Plan($197/mo.): The diamond plan is the new upgrade that doubles up features of the platinum plan. It has 600 alerts, 300 uses index checker, and more.
Elite level plan ($397): This plan allows you to work with a large amount of mails exceeding 51,000. It also consists of alerts and a keyword checker to make sure everything is in place.
Jungle Scout pricing transparency:
The platform's price scheme is very minimal and basic compared to the features it is providing.
Jungle scout plan ($39/mo.): The jungle scout plan has all the primary features of the plan. Users can use a single user license and have full access to the chrome browser extension.
Jungle scout suite ($69/mo.): a plan suitable for a stable Amazon business with basic business tools.
Jungle scout pro($129/mo.): This plan is a professional one and has more data for users and integrated solutions for Amazon's business use.
FAQs Related To Helium 10 Vs Jungle Scout
Quick Links:
Conclusion: Helium 10 Vs Jungle Scout 2021

As a seller, it is your responsibility to keep track of your products on big sites like Amazon. I found both the tools, Helium 10 vs Jungle Scout, the best to go with FBA tools. For me, both tools are like apples and oranges.
So, go for Helium 10 if you want:
● Free trial before purchasing the membership
● Can work with decent product research features
● Want refund genie
● Wish to have sales dashboard
Or else go for Jungle Scout if you want:
● Easy to access features and tools
● Want to go with paid memberships
● Need to work with a wide database
● Want a complete all in one solution platform.
Finally, let me know your thoughts about Helium 10 vs Jungle Scout and which one was good for them!